Rough Couple of Days
I think Lucian was receiving word from Leland on how to damage the house.  See, Leland ate his way through the downstairs carpeting, hubby's recliner, 2 couches, and several pillows.  Well, Leland must have given Lucian pointers because he did some destruction from inside his crate.  How can this happen one may ask if the puppy is secured within a crate?  Well, in hubby's haste to leave for work he didn't pull Lucian's crate out from against the wall.  Lucian's crate is in our bedroom and ever since we've been putting him in we pull the crate out from the wall and angle it so he can see the TV.  We've always left the TV on for him when we go so he has something to hear other than dead silence.
So I suppose Lucian was not happy about being left in the corner where he couldn't see the TV so this is what he did to the bedroom wall….
So of COURSE I have to call hubby and rub it in the dumb thing that he did and the mess Lucian made.  I've done several dumb things that's costed us money to repair so of course I'm on cloud 9 because the next time hubby gets on me about something dumb I do and can bring up the wall incident..lol.
Also, last night we discovered that Lucian has an infection in his left ear.  We were getting out yellowish green junk.  Hubby gave him a shower Tuesday evening and I think water got down in the ear canal where I couldn't get it with the towel.  Leland always had this problem so I would put this solution in his ear that would dry up water and it seemed to really help him.  Hubby didn't want me putting this stuff in Lucian's ears since we've been posting them.  Well, I think he'll listen to me a little more.  We got Lucian into the vet this morning and he looked at the gunk under the microscope.  It's full of white blood cells and bateria.  So Lucian was given a Kenalog injection (to help with inflamation within the ear from where the posting was rubbing it), Cephalexin (antibiotic), and ear drops.
So we get home and I go to give Lucian a Cephalexin pill and a little food.  As soon as he's done eating he thows up 2 big piles of partly digested food and what I just gave him.  I'm sure the Cephalexin pill is in there some where.  So I hold off on giving him anything else.  I think the injection may have knocked him for a loop because he's been sleeping on the couch all afternoon.  So I pull out the box that we put Leland's meds in after he passed.  He had a few Cephalexin pills left so I could replace the one Lucian puked up.  As I'm pulling out the bottles I'm thinking about what each med was for and I start crying.  I remember how sick he was and all that we went through trying to help our boy.
Here's a few pics I took of Lucian last night.  He seems to have glowing eyes in most…guess he was channeling the spirit of Halloween…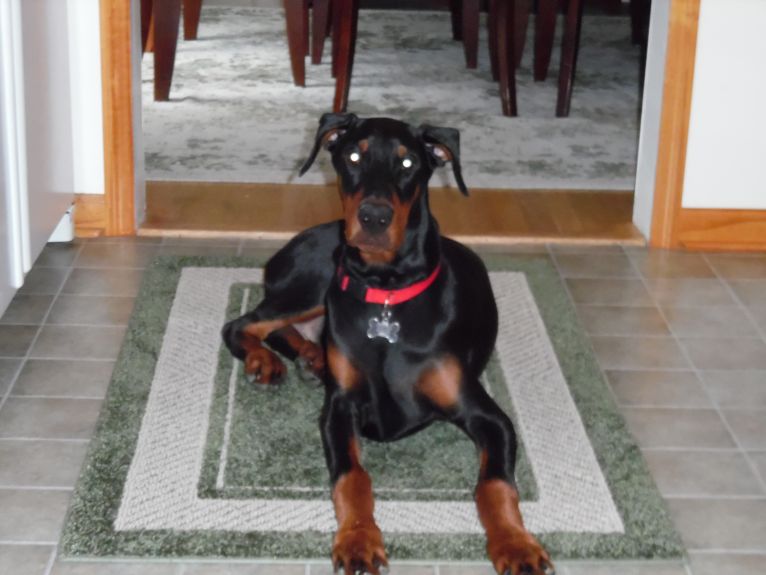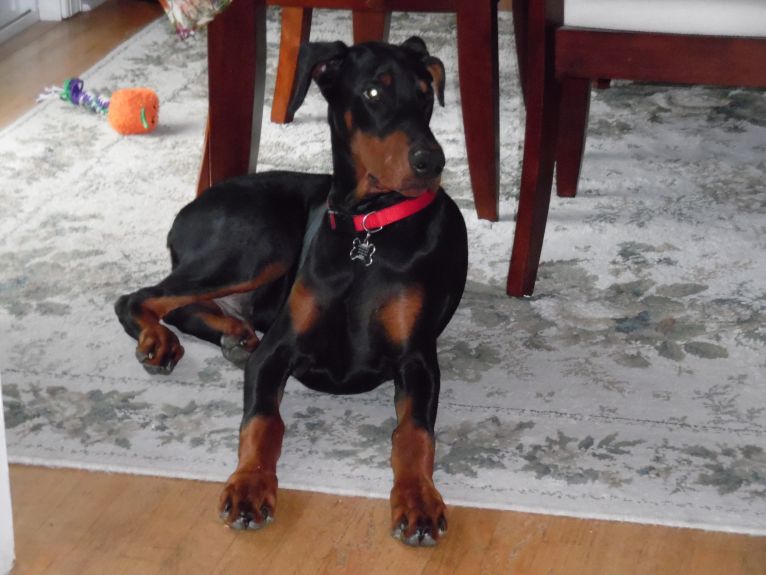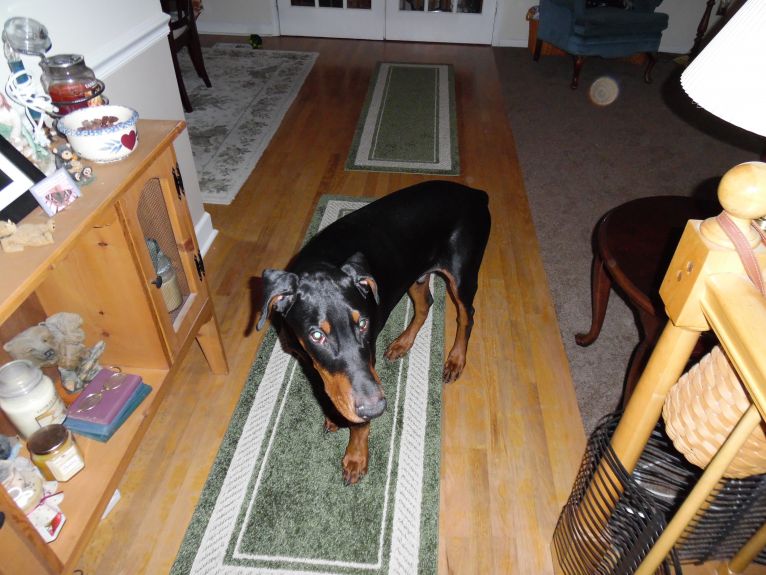 I really wasn't trying to steal a knick knack to chew on.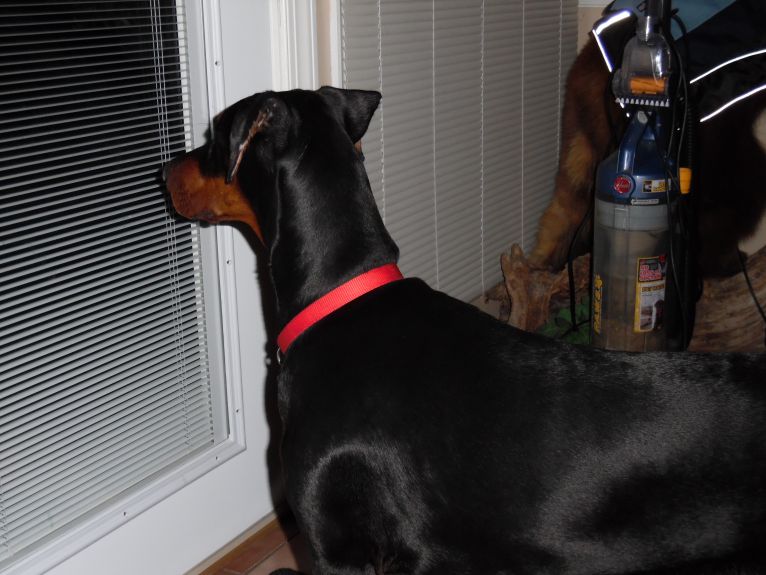 Dad's home…I sure hope he's not TOO mad about the wall.  Next time don't leave me in the corner.