So tomorrow will be a year since you gained your Angel wings.  It sure hasn't been easy for your dad and me but we're still moving forward and Lucian has helped.  Your dad still has guilt over everything that happened with you.  He said just yesterday that he will never not follow his gut feeling again when it comes to the medical treatment of Lucian.  We know you don't blame us for trying to help you and give you a better life…it's just hard not to blame ourselves though at times.  I can say that your life taught me a great deal and I impart what I've learned with others when I can.  Just last week I was speaking with some ladies at work who are big dog lovers.  Laura was talking about her 1 1/2 year old pitbull named Hank who's been driving her crazy with his puppy antics (which her husband finds amusing).  She was saying how not long ago Hank was neutered…she said he was getting very muscular.  I told her how we were not planning on neutering Lucian and how neutering at young ages can affect their growth and contribute to ligament issues in the knees later on.  I explained how they are like children and they need their hormones to grow properly.  I told them how much more muscular Lucian's legs are compared to what yours were and how we're hopeful that this will decrease his odds in having knee issues.
I know you are watching over us.  Dad actually told me how he can still hear you at night walking in the house or he'll "feel" you flipping his hand around to wake him up.  He'll get up and go look for Lucian and find that he's in bed with me.  I'm glad that you visit him…he needs that from you and if it's not too much trouble I hope you continue letting him know you're here.
Our road with Lucian has definitely been an interesting one.  So this past week we tried not crating him in the afternoon.  It started off really well…only lost one placemat and one dish towel.  Then on Friday when I came home I found he'd chewed up the skirting around the ottoman and started on one side of the matching chair (the only piece that hadn't been chewed on by you or Lucian).  So I guess he's still not quite ready to leave out of the crate.  We'll keep working on it and he'll get there eventually.  Thank you for sending Lucian to us…I know I cuss him from time to time (dad just laughs at me) but he really has helped us heal.  You did good my sweet boy!!
Love always,
Mom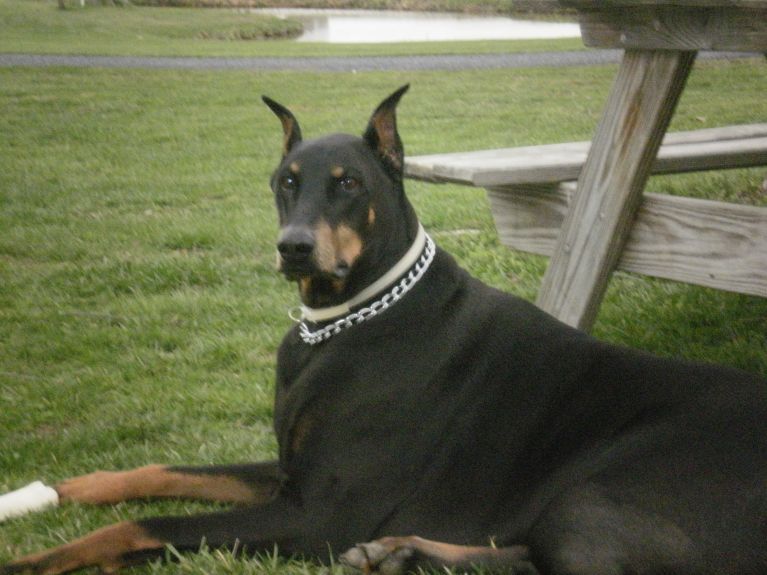 Our boy Leland before his surgeries started last May 2014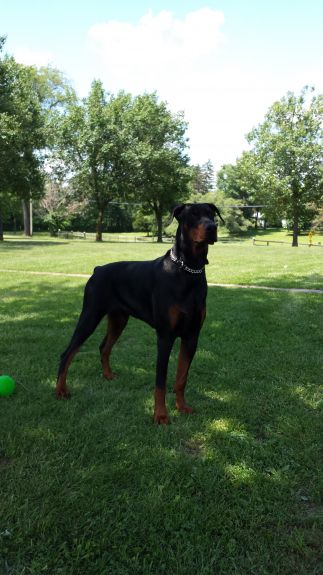 Lucian…our never ending prankster.