Lucian's First Snow
Well the snow is finally falling here in WV.  I left work early today mainly because I wanted to get some pictures of Lucian's first experience with snow and I really didn't want to be stuck trying to get home as the roads progressively got worse.  Lucian was a little hesitant at first and of course he had to get some in his mouth since pups explore their world through their mouths.  I must say he has developed a taste for snow…he loved scooping up mouthfuls and eating it.  At least this is MUCH better than his taste for kitty poo.  I wanted to share some of the pictures I got of him just enjoying the heck out of the snow…oh to be a young pup!!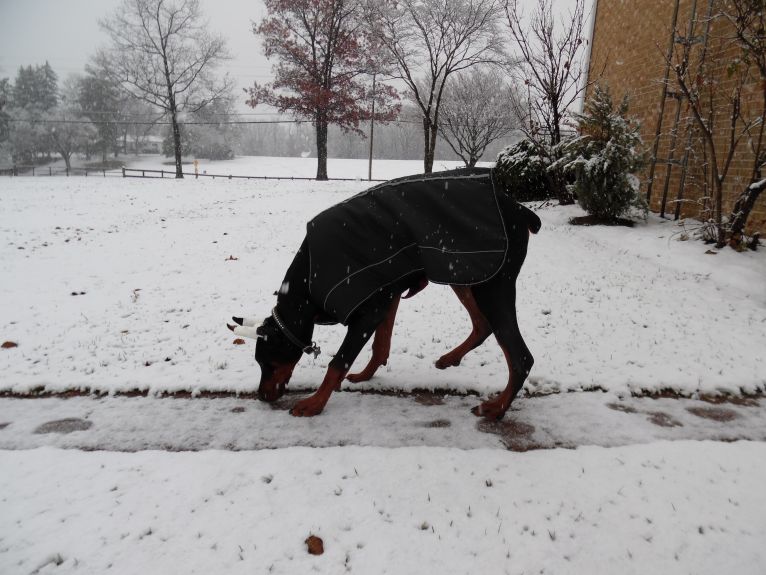 What is this stuff on my walkway?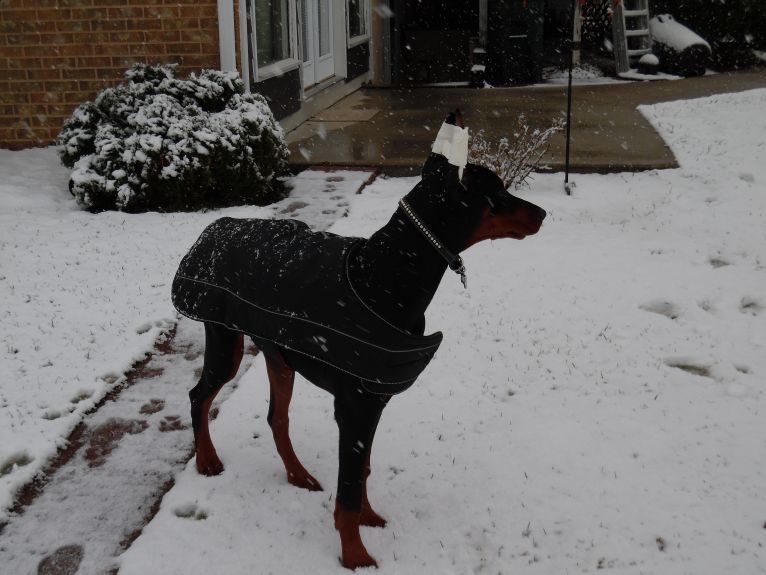 Huh…more of this white stuff just keeps falling out of the sky.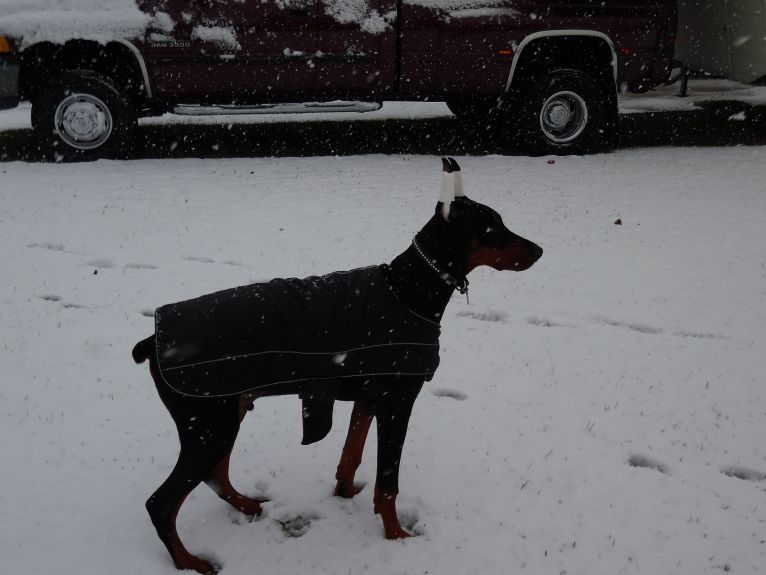 I know dad is around here somewhere…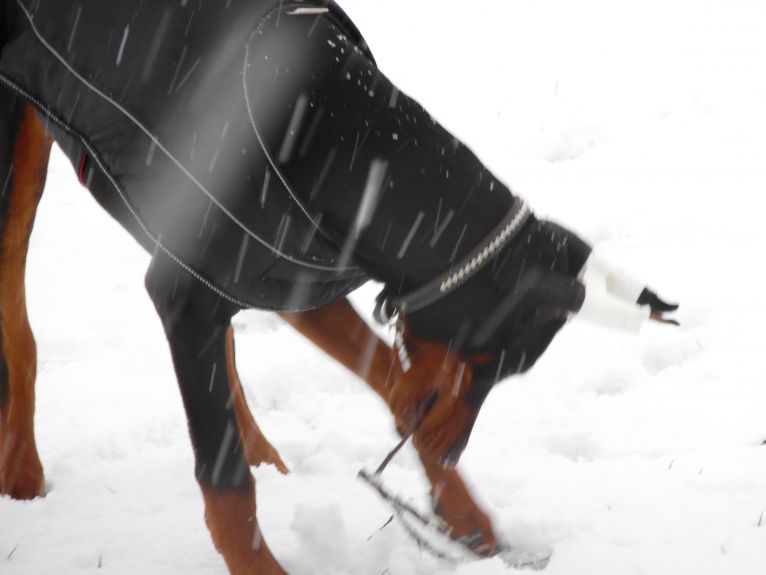 I found ANOTHER stick…and these sticks think they can hind from me in this white stuff!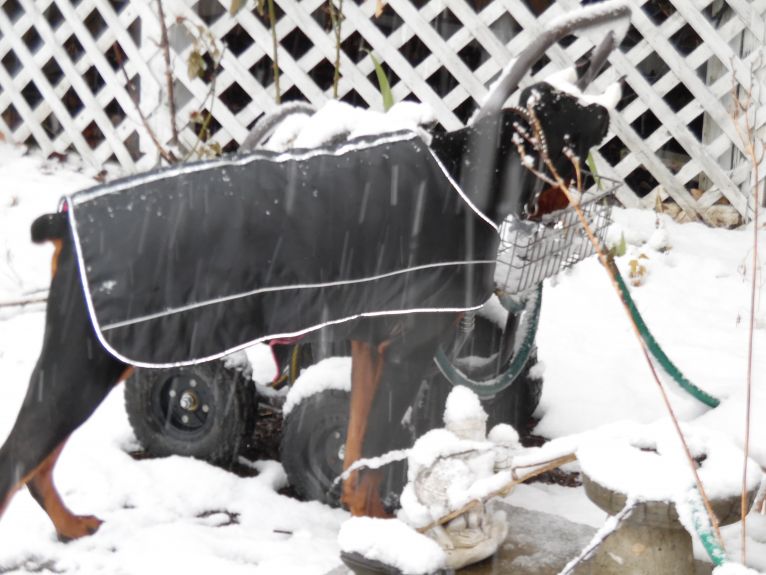 Mmmmm…I like eating the white stuff out of the hose caddy…no chance of getting the dreaded "yellow" stuff  here.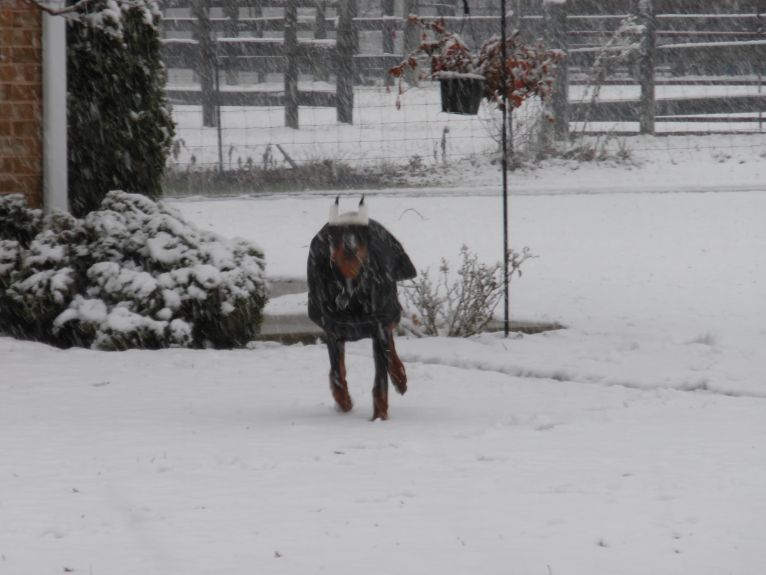 And I keep going….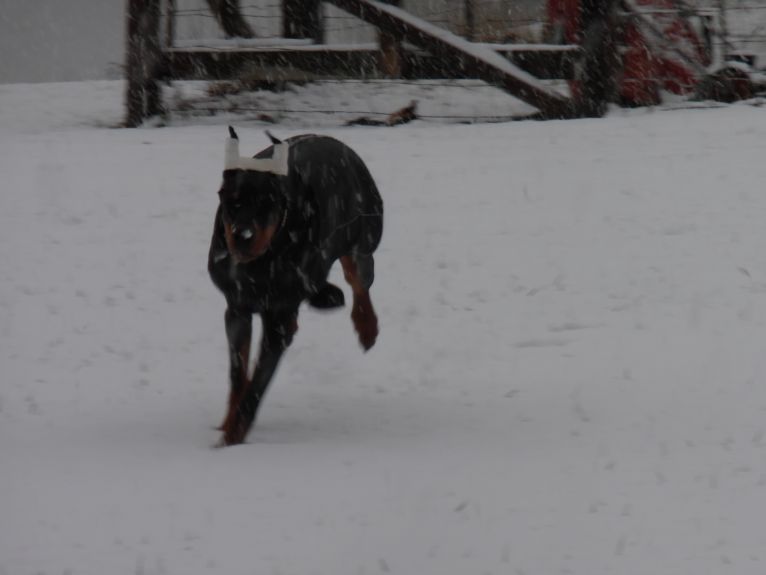 And going….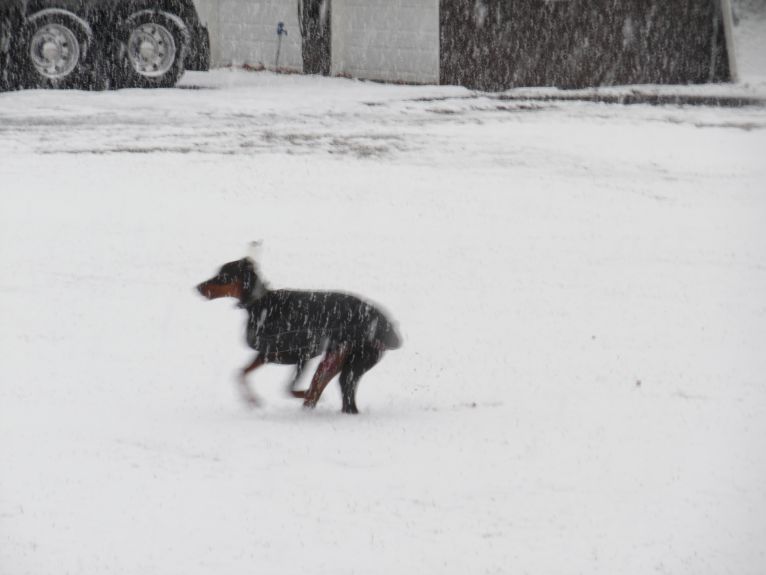 And going so more.  Man this if FUN!!!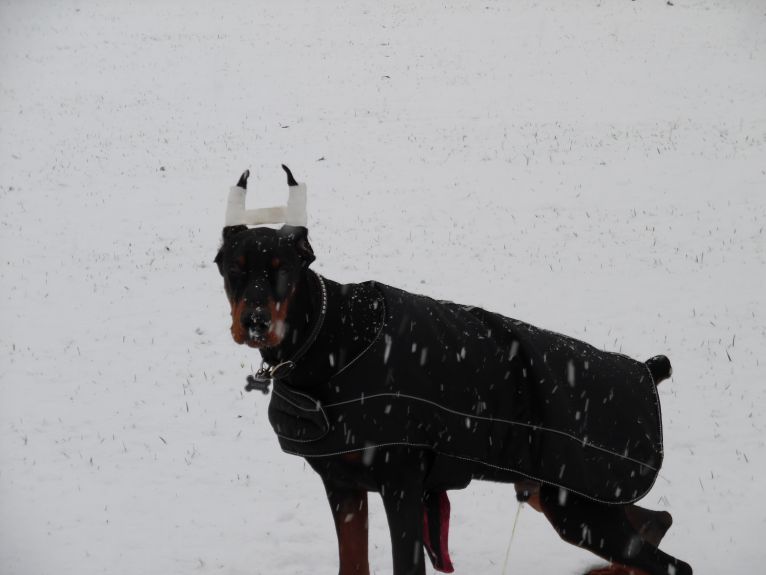 Seriously mom…do you have to take a picture RIGHT NOW!!
Yes Lucian…this was the only time you stood still long enough for me to get a picture of your beautiful face.