9 months…How Time Flies!!!
I know it's been a while since I checked in here at Tripawds.  I've really been keeping my mom on her toes with all my antics…LOL!!!  It's never a dull moment when I'm around and I know my mom sure likes it when I take a nap!  Well I had to go to the vet this month…I got an ear infection.  The vet gave me a steroid shot…OUCH…along with some antibiotics and ear drops.  Well, for those of you wondering how much I weigh…well I came in at 96lbs at 9 months old!!!  I even heard the vet say in the back before he came in to see me "96lbs…oh my!!"  He said I'm a BIG boy which mom and dad can attest to because I love crawling and sitting on them both.  So I went back this past Thursday to get my ears checked and everything looked good…yea no more pills!  I'm just growing like a weed and not sure when I'm going to stop.  I don't think I'll get much taller…mom and dad measured and I'm 30″ at the shoulder.  My head clears the kitchen and dining room tables so mom makes sure to sit the yummy food so I can't get to it too easily…lol!
Anyway, I thought the gang here would like to see some pics….I know I'm not the most cooperative with mom in taking pictures but she does get some from time to time.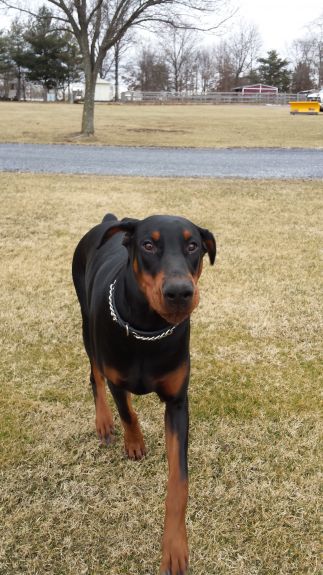 Here I am running at mom while she's trying to take a picture.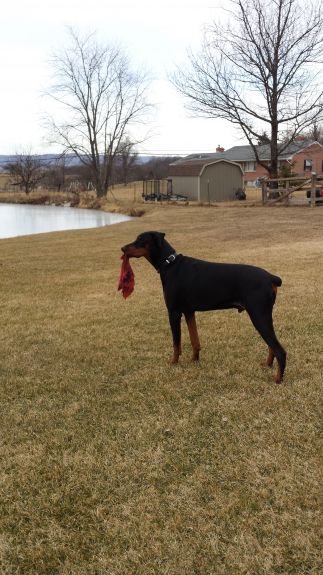 I LOVE stealing things.  I took one of dad's shop clothes and he didn't even notice!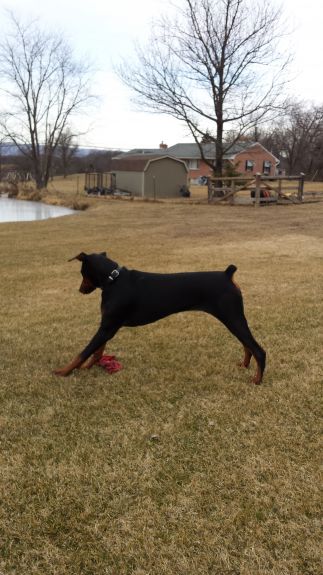 Getting in some Yoga stretching.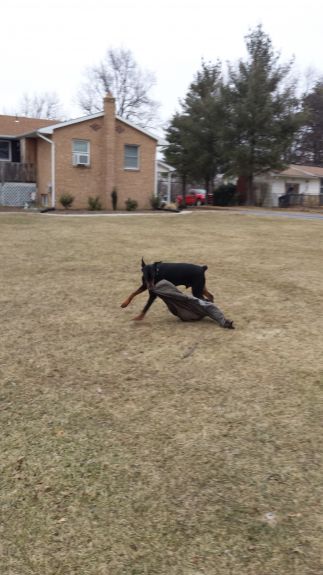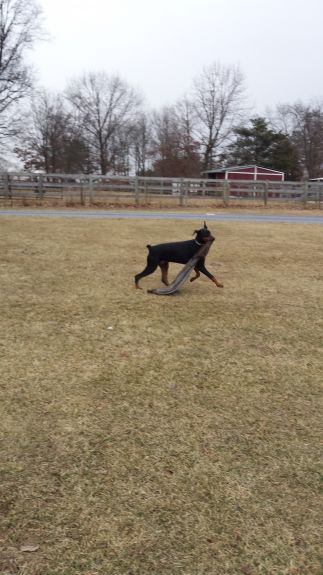 I'll also stole a coat from dad's buddy who came to help him work on a piece of equipment.  Again nobody even noticed I stole it…except for mom who was taking pictures.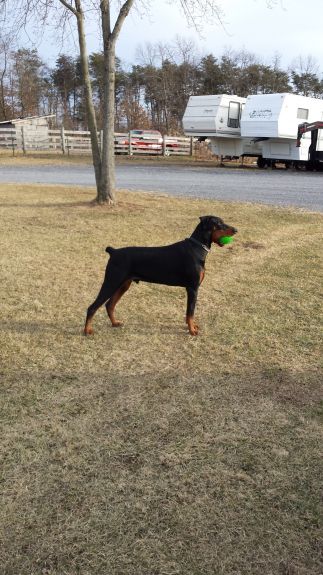 Here's me and my green ball.  I LOVE this ball and I love to beat on mom and dad with it.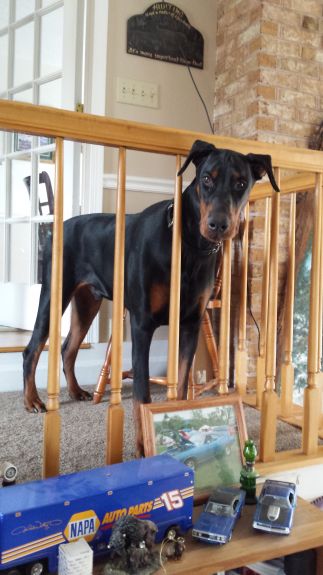 I know there's times mom wishes this was a jail cell to put me in time out!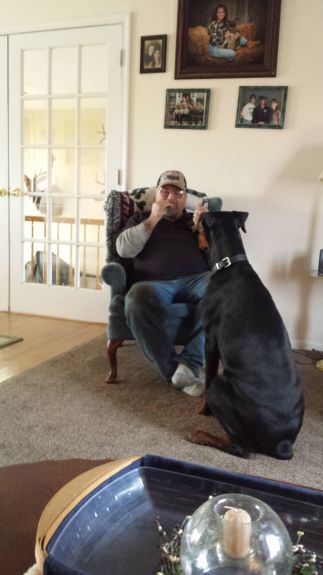 I LOVE sharing iced oatmeal cookies with dad.  Do you think they're making my butt look big?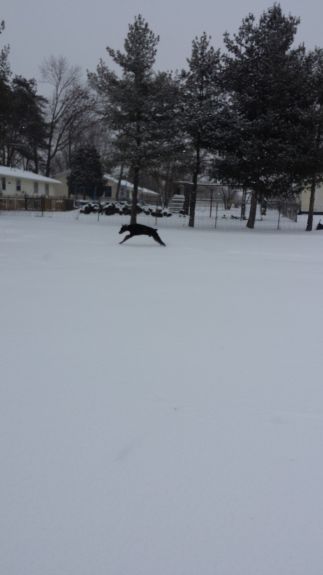 Oh I love to get my run on in the snow!!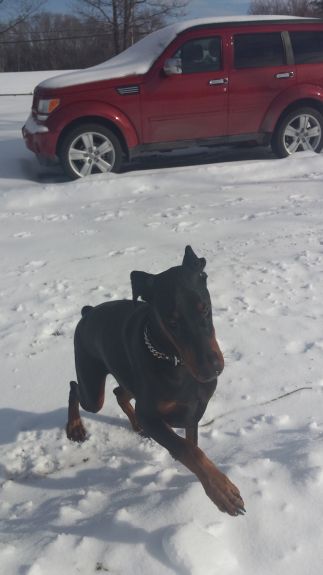 Just having a blast in the snow!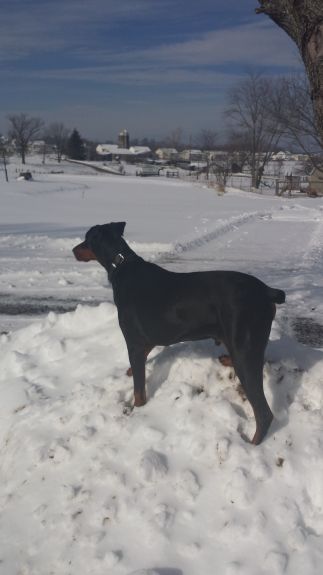 Man…things sure look different from the top of this snow pile.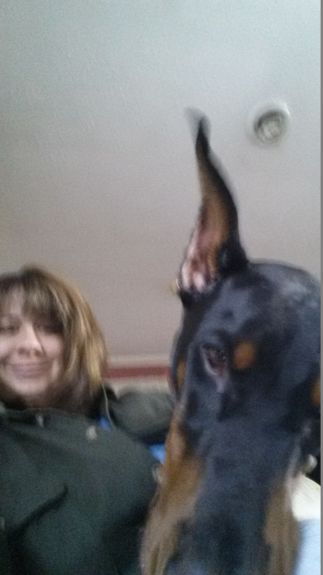 Here's mom's attempt at a "selfie"…lol!