Having Fun and Still Growing
Well, Lucian is trying to rival Leland for things to destroy.  The other evening Lucian thought it would be fun to steal the Crown Royal bag off the dresser.  I keep our digital camera in it along with the battery charger and cord to connect it to the computer.  I was in the shower maybe 10 minutes (I know I have to hurry because he will find something to get into) and I came out and found the camera on the floor.  It didn't look too bad but when I turned it on 3/4 of the screen no longer worked.  I found the battery charger and cord out in the living room.
With Leland we had to purchase a new camera (the one Lucian just chewed on) because me thinking I'm some kind of photographer was lying on the floor trying to get a good shot of Leland.  Leland was still a pup at the time and thought "yea…mom's on the floor…lets run at her and stomp on the camera."
Lucian also thought it would be fun to swipe my Kindle e-reader.  Thank god I had a cover on and he seemed satisfied with just chewing on that and not the actual Kindle.  Needless to say I have a new cover on the way.
So here are some pics that I took yesterday evening with our brand new camera…after I got the correct memory card.  I have no clue how a memory card the size of my pinky nail can hold 4,000 pics…unbelievable.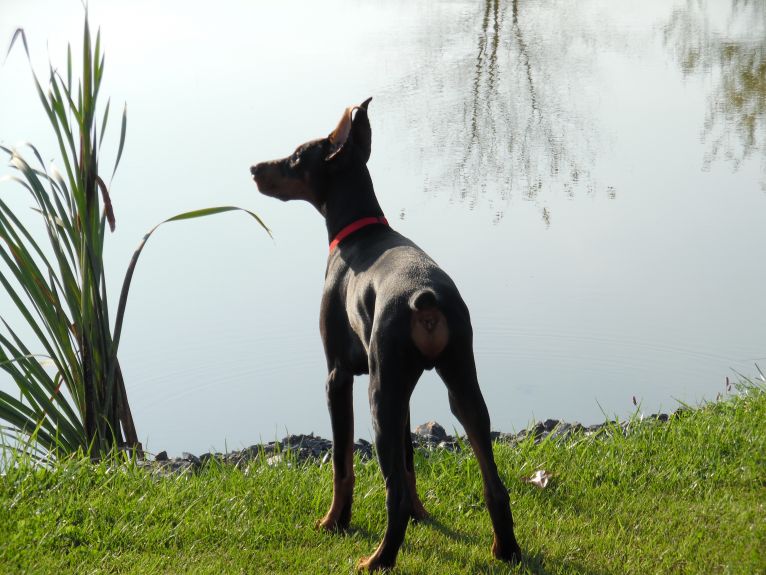 Looking for frogs in the pond.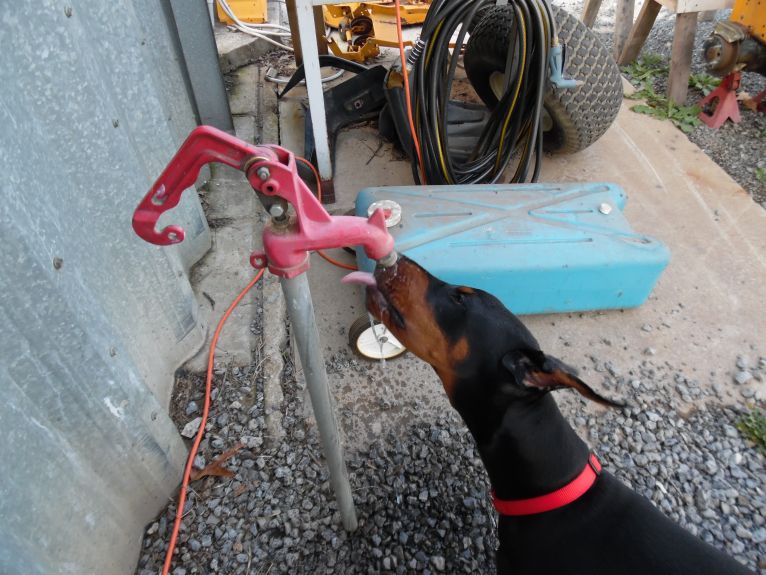 Doggie water fountain.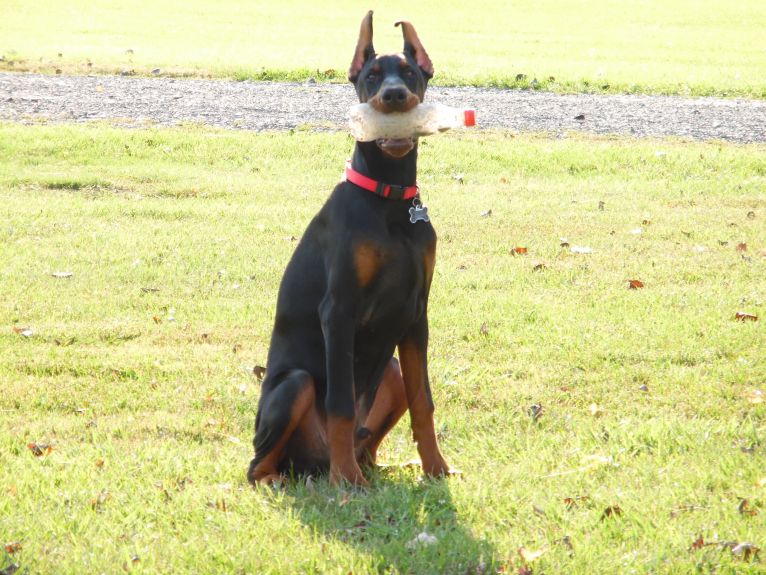 My prize bottle that my big sis put rocks in.  I only get to play with it outside.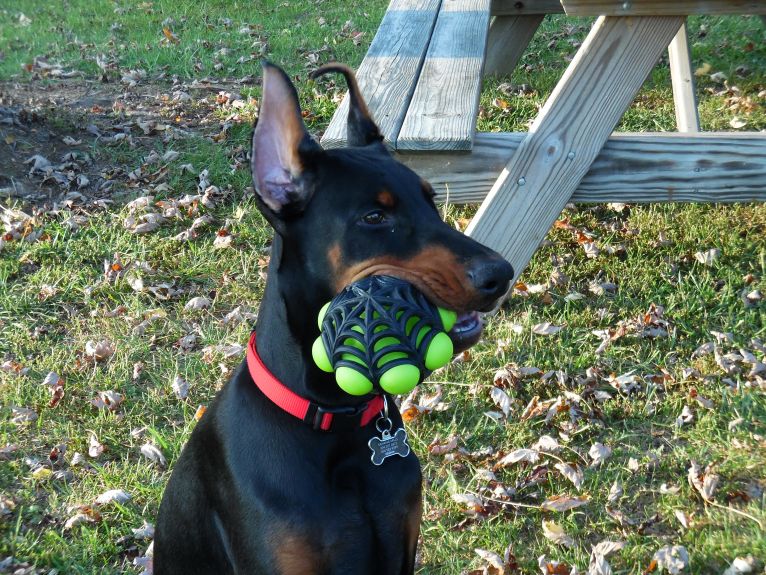 This is one of my squeaky toys.  It looks like a spider web for Halloween and it bounces around like crazy when mom throws it.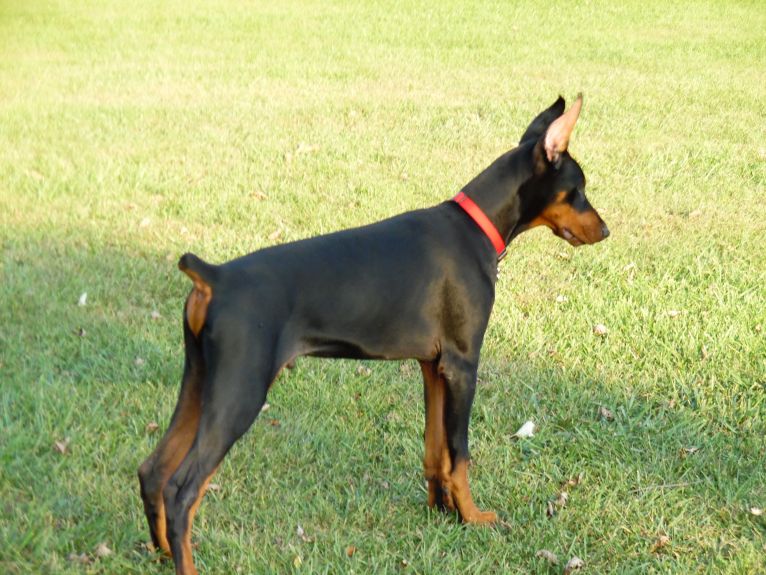 Look I can do the Dobie stance.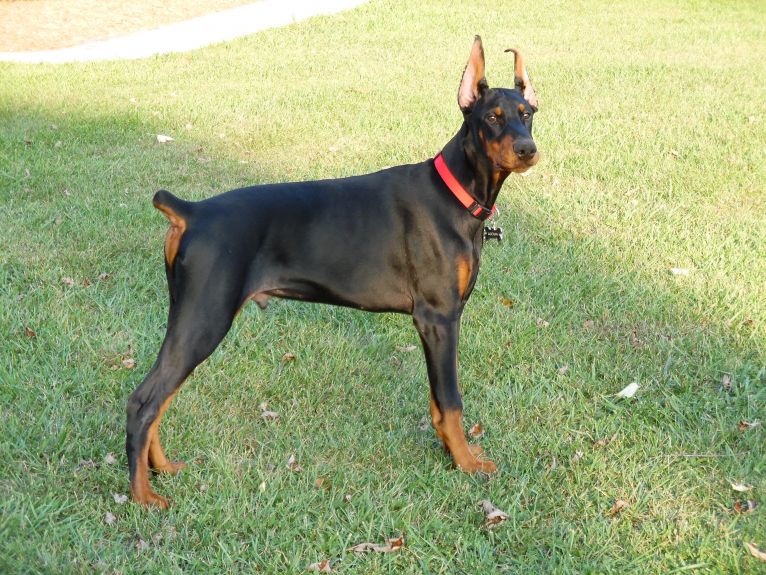 Yeah, I know I'm handsome.
Mom's Kindle that I thought would make a good chew toy.  Who doesn't like leather to naw on?