Testing Limits
So this weekend was the 2nd time Lucian was around my step-daughters Husky (Balto) and Chow mix (Diesel).  Last weekend Lucian was stuck on a leash around Balto and Diesel but this weekend we needed to see how they would do together without Lucian being completely restrained.  Well, of course only being 16 weeks old Lucian has to test how far he can annoy Balto and Diesel before they snap.  Balto is 5 years old so he has a little play left in him so he and Lucian did pretty well together running and carrying on…for a while.  Diesel is 11 years old and he's the grumpy old man of the group and wants nothing to do with the youngin.  Lucian kept bringing toys over to him trying to get him to play and all he got was snarls for the effort.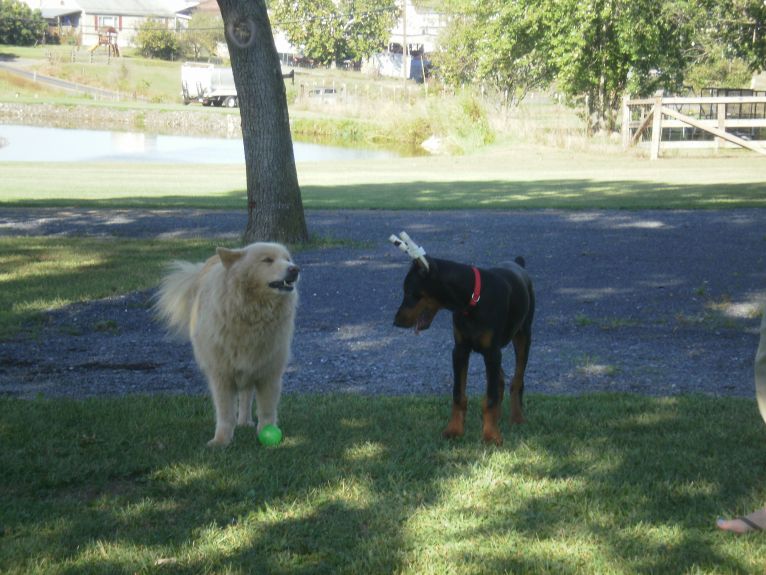 "Here Diesel…you can play with my ball"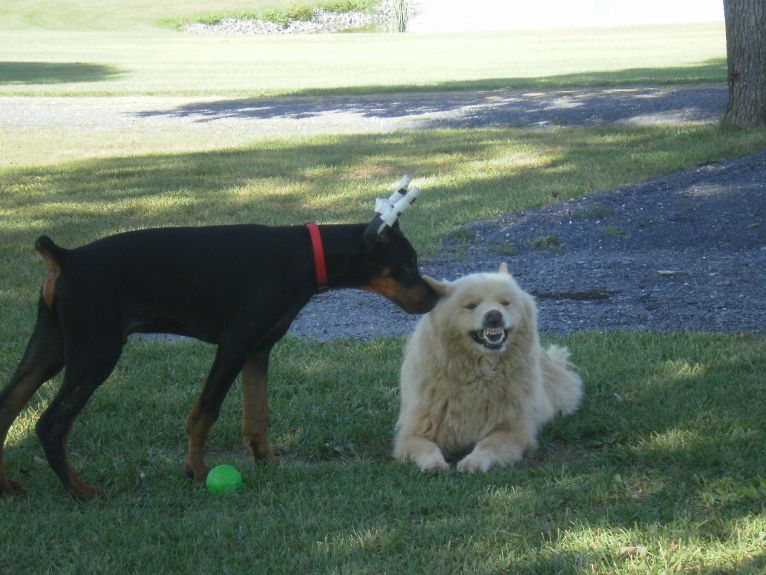 "BACK OFF yougin…I don 't want to play with the darn ball!"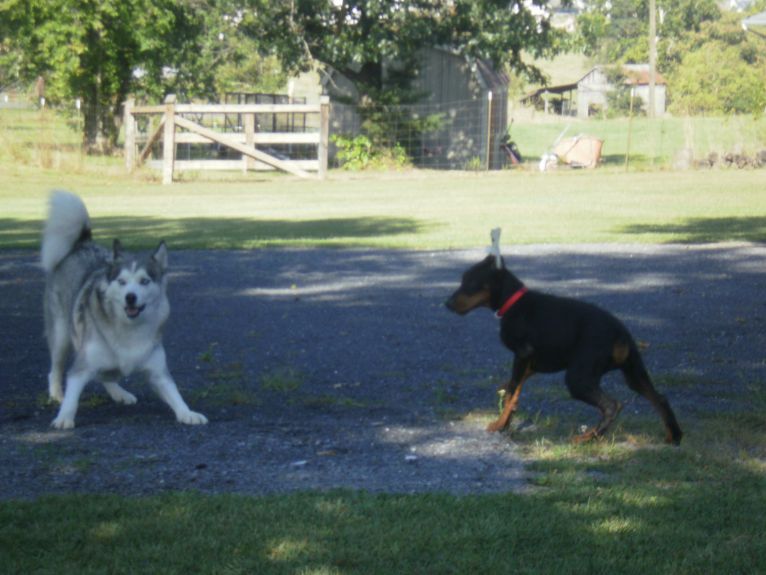 "It's ok kid…I'll play with you"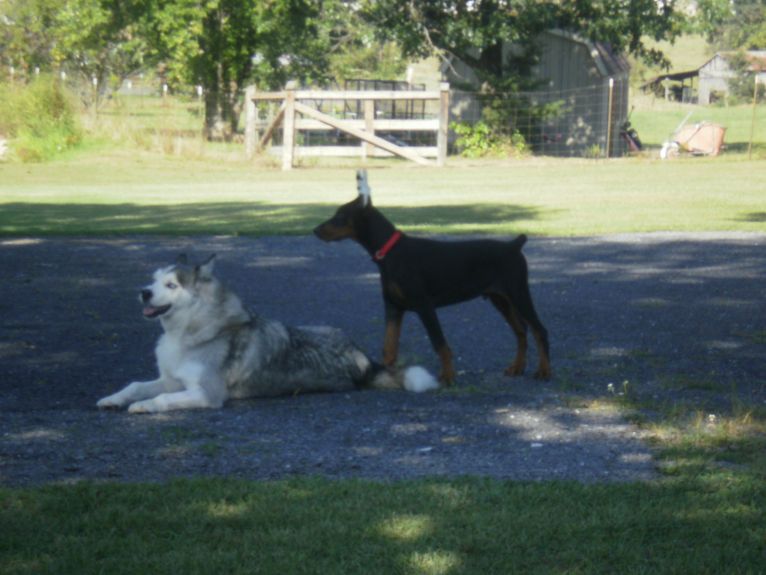 "Ok kid I'm not as young as you so lets take 5"
All and all no blood was drawn even though Lucian got put in his place a few times.  They were together for a about an hour and half and all 3 were ready for naps.
Later in the afternoon we took Lucian's ears down to give them a break from the posting and I think his body is starting to grow into the ears.  He weighed 40 lbs last weekend at 15 weeks.  Not sure what he's pushing this weekend but he's definitely put on some more weight.